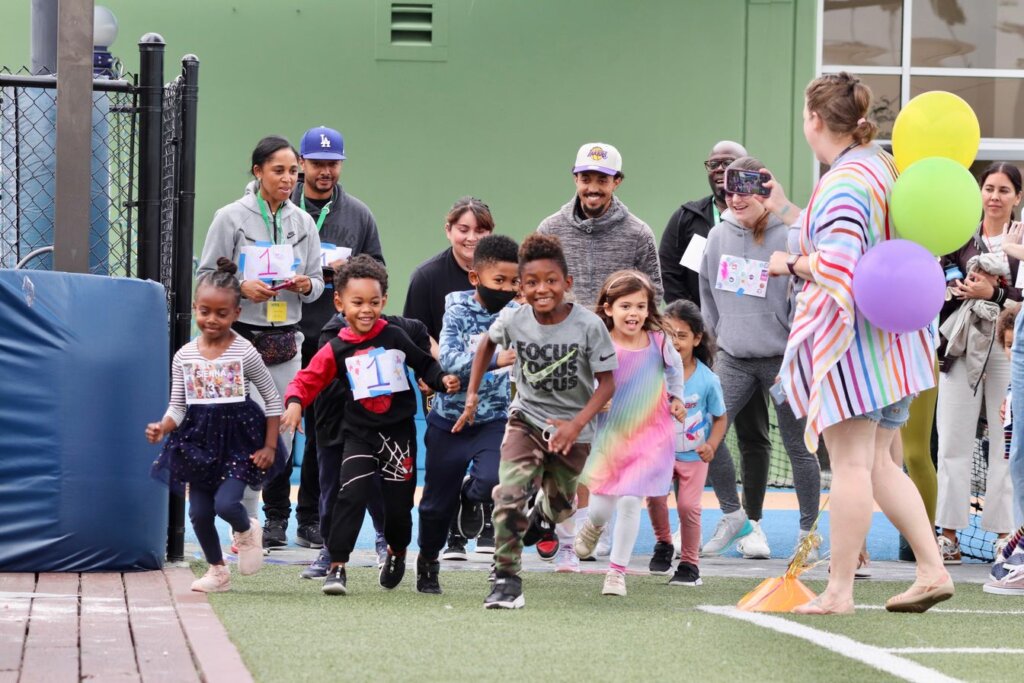 an unrestricted board-designated endowment
The WNS Four Pillars Legacy Endowment
The WNS FOUR PILLARS LEGACY ENDOWMENT FUND was created by the Board of Trustees to assure the long term financial sustainability and preservation of the core values of WNS for generations to come. A robust endowment is an essential component for schools in a landscape of rising tuition costs and financial assistance requests. It allows us to support families and areas of need at WNS during times of crisis.
The principal is invested and the yearly interest may be used for the following:
Supporting our core pillar of diversity, equity & inclusion through directly financially supporting socio-economic diversity as well staff and programmatic support for neurodiversity;
Attracting and retaining tier-one educators, and supporting our commitment to a diverse faculty, by supporting highly competitive compensation, benefits, and professional development;
Preserving and enhancing our dynamic campus facilities, and the safety and security of our tri-campus complex; and
Sustain fiscal responsibility and provide for future opportunities.
Click Below to make a gift
Or email Nikea Johnson at njohnson@wns-la.org to schedule a meeting!
Let's ensure the future of WNS
Westside Neighborhood currently has $6 Million in donations to our Four-Pillars Legacy Endowment Fund.
Both annual giving and endowment contributions are essential to WNS's success.
Annual Giving raises funds for the current year while endowment giving provides for the future. Pledges can be made to the Legacy Endowment with options for payments to be scheduled over one to five years.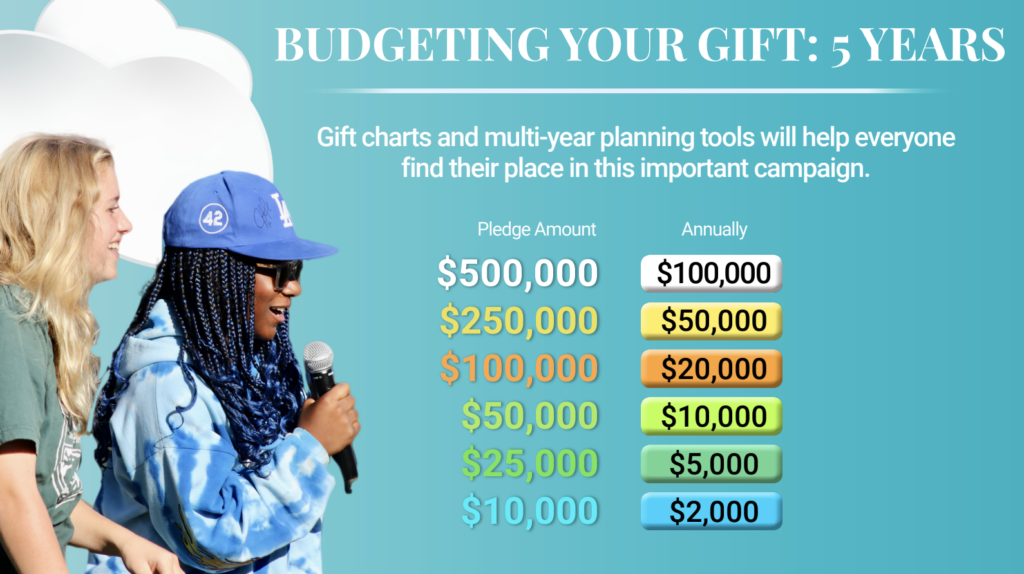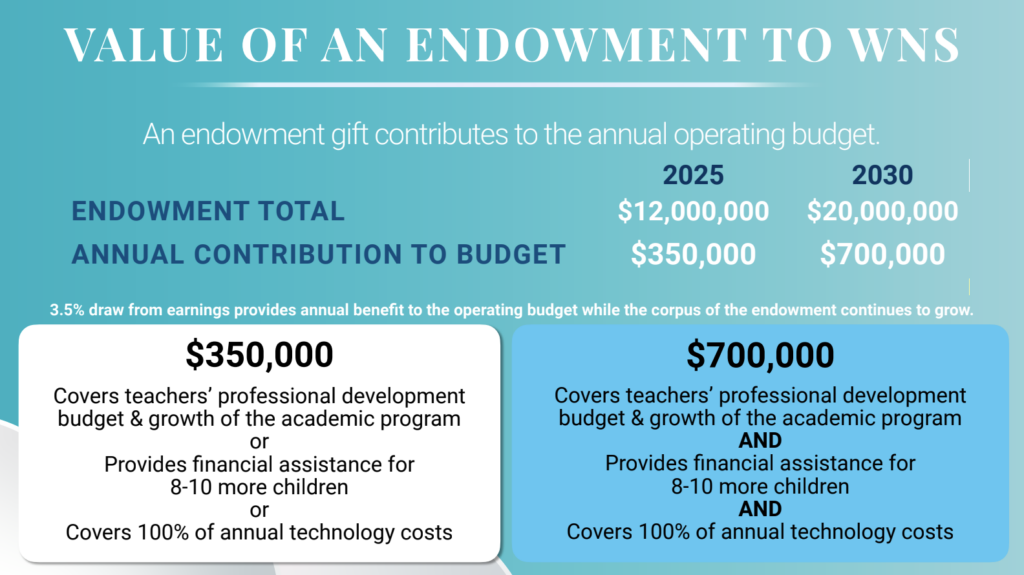 WAYS TO GIVE
Every single gift to Westside Neighborhood School is appreciated and vital to supporting the school's mission. We welcome the support of our community and have listed below the many ways to give. We strive to make the process of giving back to the WNS community as straightforward as possible. WNS is a 501c3 Nonprofit Organization and therefore donations are fully tax-deductible. For more information on making an annual or legacy gift, please contact Nikea Johnson, Director of Development, at (310) 574-8650.
MAKE A GIFT ONLINE
Give an online donation using American Express, Discover, MasterCard or Visa. You may also use direct debit.
PLEDGE
In order to be mindful of each donor's personal circumstances we can arrange a pledge payment schedule that accommodates your philanthropic needs and wishes. If you would like to take advantage of this offer, please use the 'Pledge to Give in the Future' tab at the top of our online form. If you are interested in exploring this option or prefer to make your gift by phone, please email development@wns-la.org.
GIFTS OF SECURITIES/STOCK
Please contact the Development Office at development@wns-la.org for transfer instructions or simply fill out the online form and choose the payment option of stock/other.
MATCHING GIFTS
See if you can double or triple the value of your gift through your employer's matching gift program. Search the matching gift database here.
DONOR ADVISED FUND
A donor advised fund (DAF), which is like a charitable savings account, gives you the flexibility to recommend how much and how often money is granted to Westside Neighborhood School and other qualified charities. You can recommend a grant or recurring grants now to make an immediate impact or use your fund as a tool for future charitable gifts. Please email development@wns-la.org if you have any questions regarding a DAF.
TRIBUTE GIFTS
Gifts in honor or in memory of a friend, family member or special occasion may be given to any of our funds by leaving a comment on our online form or emailing development@wns-la.org.
LEGACY GIVING
We invite those who have experienced the magic of WNS and feel invested in the future of our school, to call us to discuss the benefits and long-term impact of giving an estate gift.
Creating your WNS legacy can be a simple and quick process. If you have a will or trust, consider adding the school as a beneficiary or include WNS as a beneficiary on your IRA or other retirement account. If you would like to discuss these and other legacy options, please contact Director of Development, Nikea Johnson at njohnson@wns-la.org or (310) 574-8650.
Be part of the legacy of WNS and see your name displayed with pride on our Four Pillars Legacy Endowment wall, coming soon to our main campus building.