Kindergarten Literary Milestones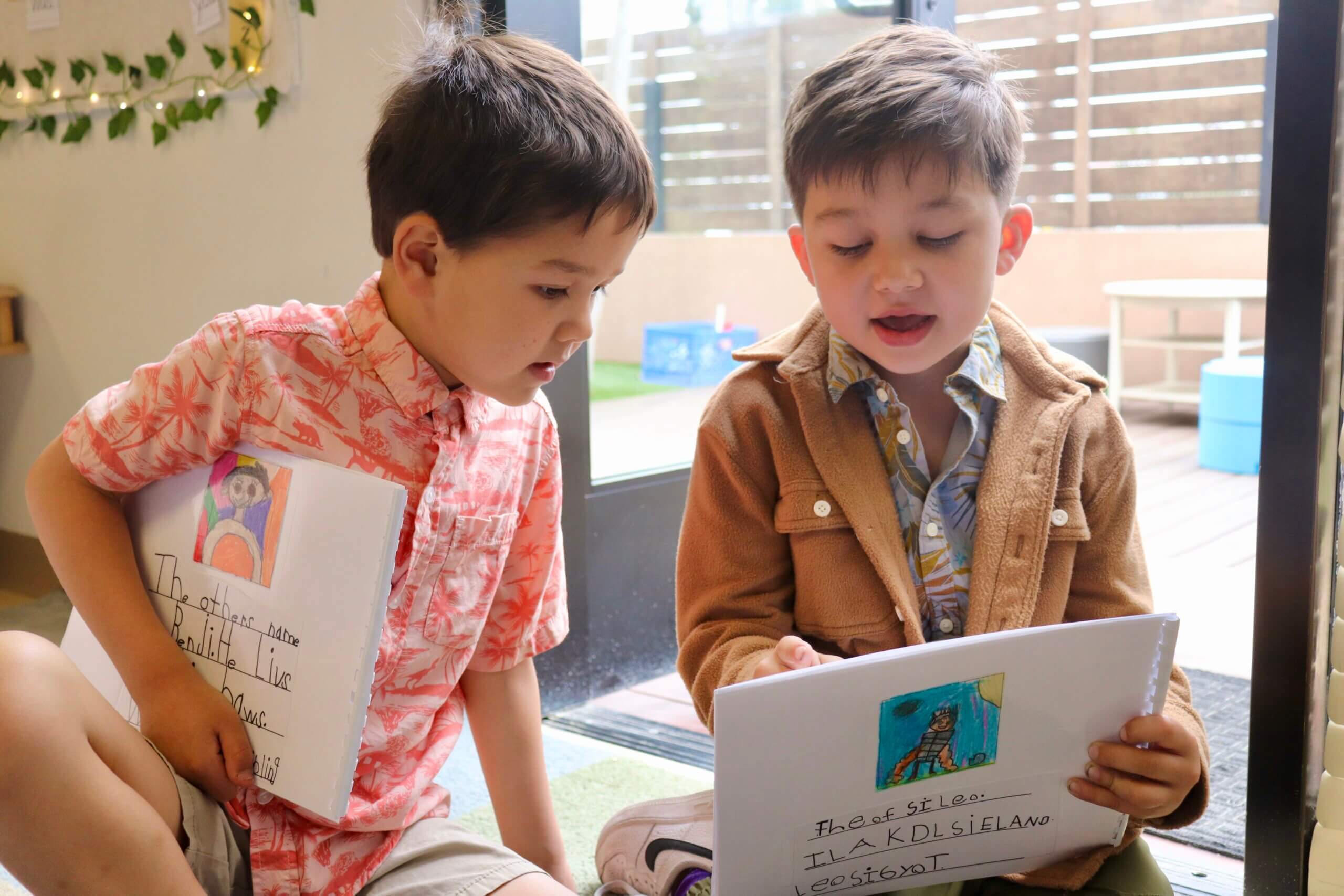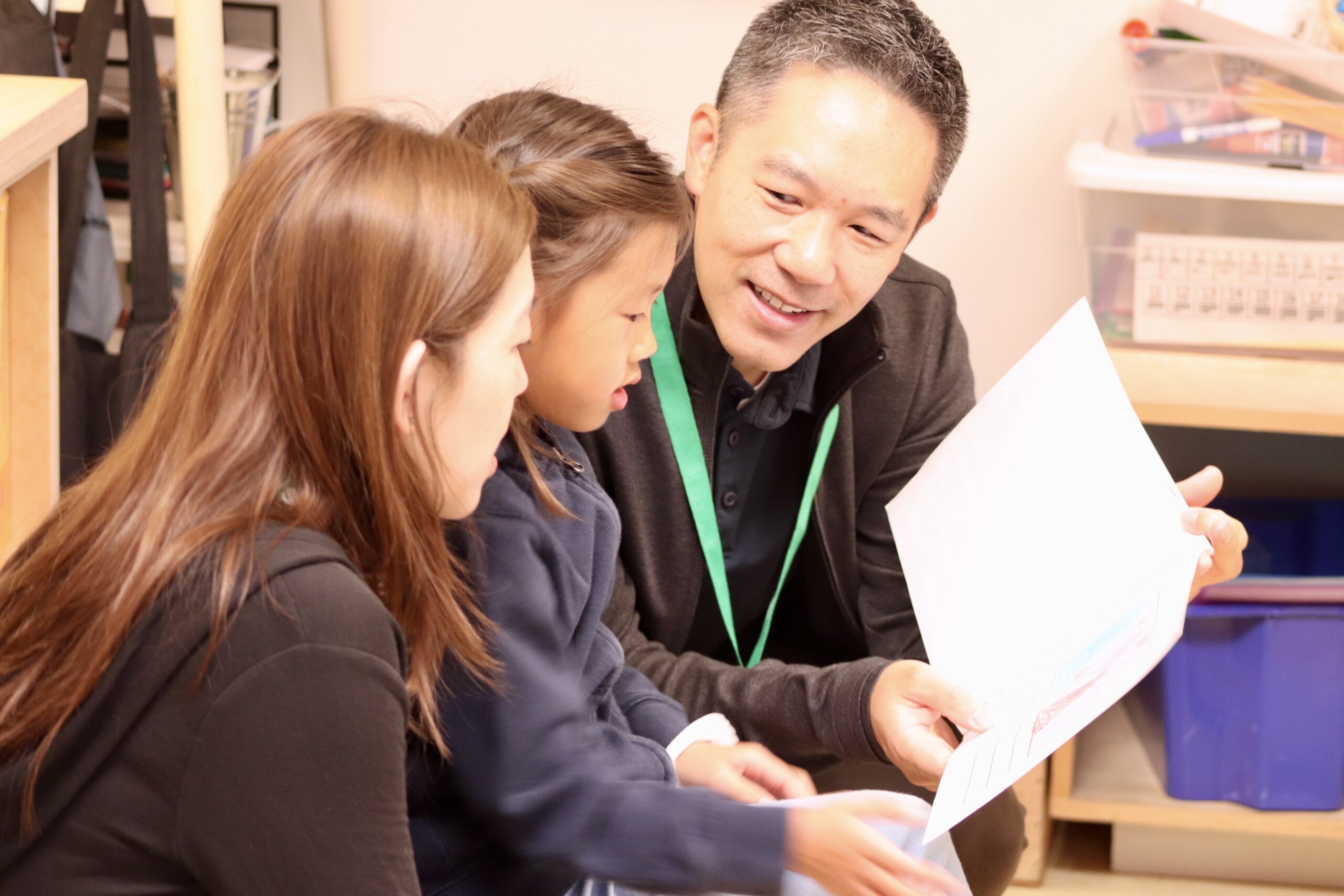 Kindergarten made great strides this year in its already rich and challenging literacy program! Adding to our differentiated reading groups where we practice guided reading, we implemented a robust and sequential phonics program this year, incorporating research and science-based approaches. Fundations, our phonics program, is a fast paced and playful approach to phonics that includes finger tapping, large motor activities, and call-and-response activities. Children are explicitly taught to hear the sounds in spoken words and sound out unfamiliar words. This resulted in greater improvement overall in reading than in previous years.
Another exciting change is that we implemented Story Workshop, a play-based approach to writing that allows children to play out their stories with a variety of art and storytelling materials, both before and as they are writing, which is both fun and motivating for children. Children created individual and group stories written by them and made them into books to be read later at their very own publishing party.