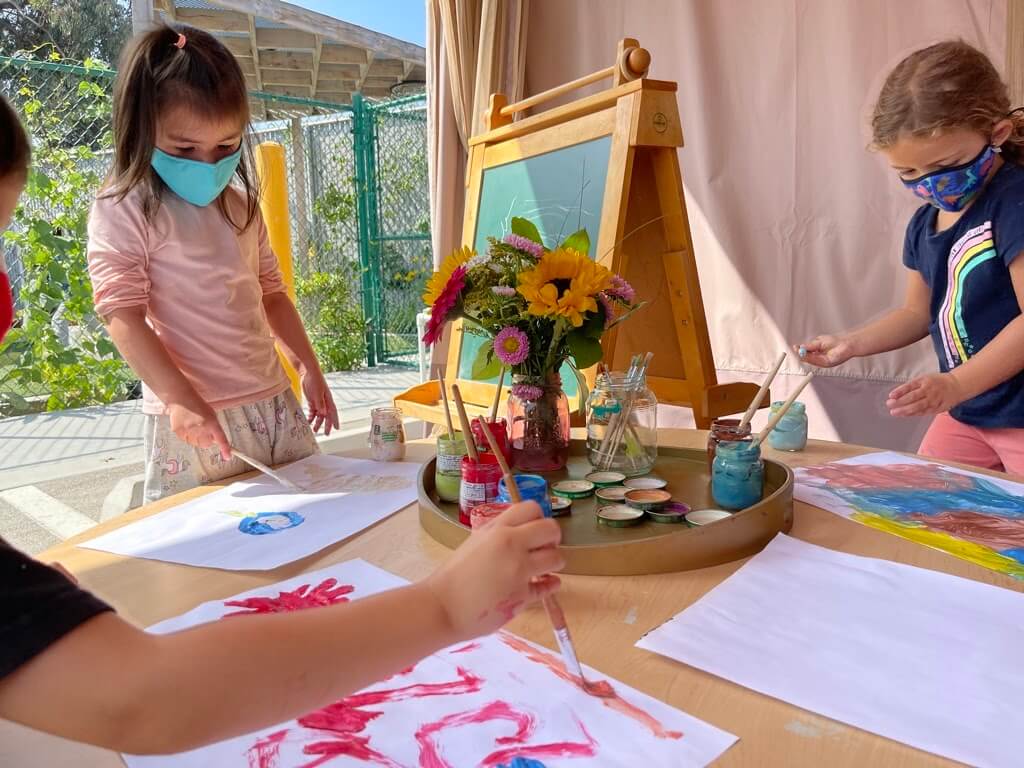 The educational theory called social constructivism empowers even the youngest children to learn through independent exploration, reflection, and group discussion. 
In it, children "make meaning through play," while teachers, rather than instructing from the front of the classroom, guide the conversation alongside students, asking questions, and encouraging children to make their own conclusions. 
Kelly Massey, Director of Early Childhood Education at WNS, brings this theory to life at the ECC where the environment is considered the "third teacher," offering a nurturing, home-like setting with rich open-ended materials, natural light, and indoor/outdoor classrooms. 
Teachers create opportunities for children to explore their natural world, inside and outside. Joyful exploration is scaffolded through play and discovery in "The Wilds" – an outdoor oasis with a running brook, bridge, plants, and climbing structures. 
"Rather than memorizing facts, children start to deeply understand the world around them, building understanding through whole-body experiences," Massey says.
As students move up in grade level, these building blocks evolve into project-based learning, and are interwoven into the curriculum. Children put their skills into practice by questioning and exploring, then creating from what they observe. 
At WNS, this comes to life in the form of cross-curricular projects. An example of this is a much-loved annual tradition at the school: a first grade project called WNSville. For this project, children spend time studying both local communities and main streets around the country, then in groups create and execute their own business plans, culminating in a showcase where families are invited to "shop" at their business or service. The idea is that children construct their own knowledge through experiences and reflection.
Stacey Koff, Assistant Head of School for Grades K-4 at WNS, says that this strategy "provides a sense of agency and empowers students to take charge of their own learning." 
From a scientific perspective, this approach helps to create new neural pathways in children's brains, and the brain becomes accustomed to repetition. Therefore, the act of trying new things and exploring new activities contributes to the formation of these pathways. 
Social constructivism in the classroom is centered around children engaging in activities with one another that encourage thinking, feeling, and doing. Children are viewed as innovators and protagonists in their own learning. They're given the tools to explore, test, and question their world with a view to developing lifelong critical thinkers with a natural curiosity and love for learning.