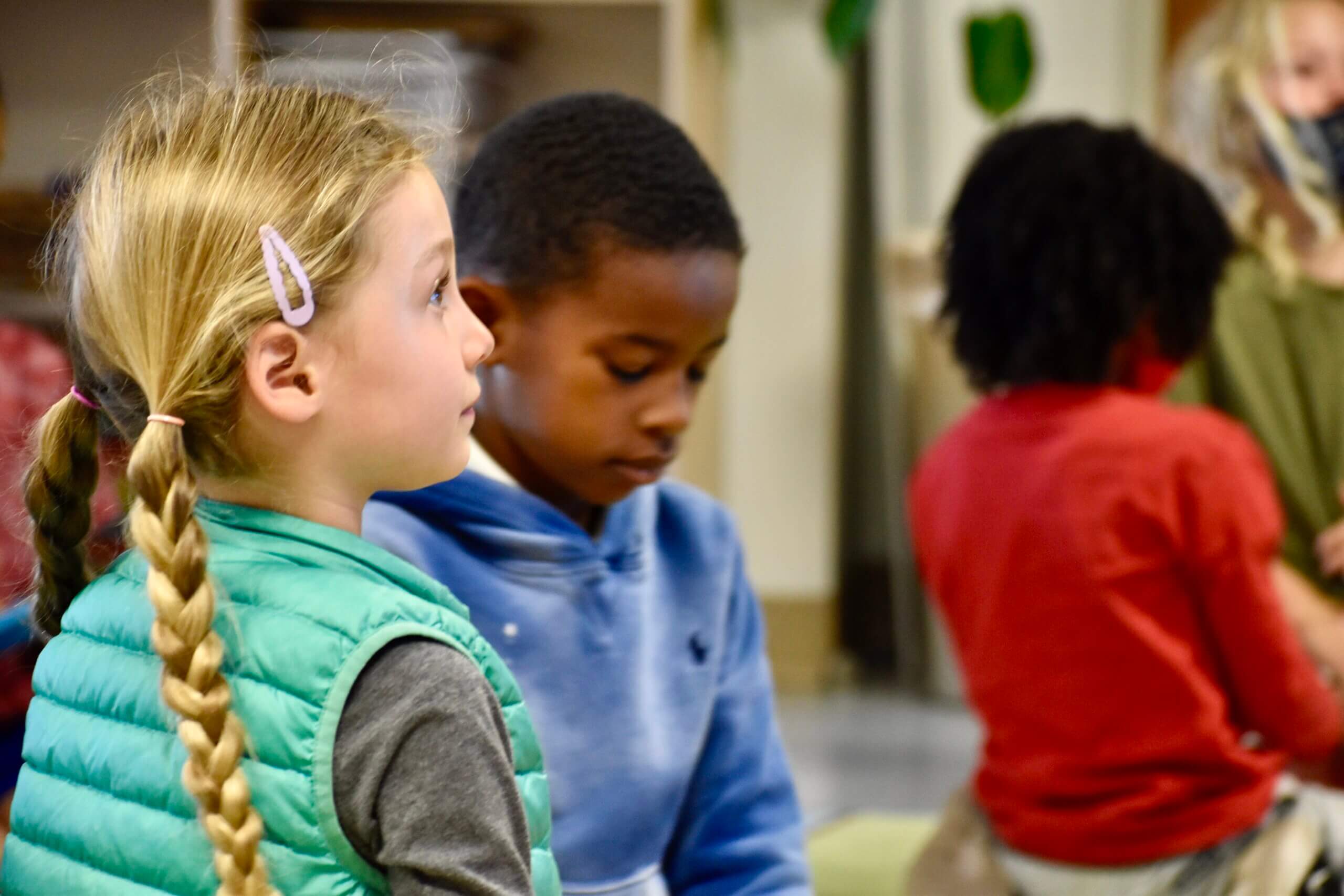 At Westside Neighborhood School (WNS), a preschool – 8th grade school in Los Angeles's Silicon Beach neighborhood, cultivating a sense of belonging among students, faculty and staff, and parents and caregivers is a core tenet to the school's values. 
As a progressive school, WNS emphasizes learning by doing through hands-on projects and experiential learning. WNS students hone their social skills through authentic connection with each other, their teachers, and the wider community through entrepreneurial projects that require problem-solving skills and critical thinking, with a view to improving the ever-evolving diverse society in which we live.
With a focus on creating a deeply caring community of learners, who come from beautifully diverse backgrounds, it is imperative that students feel a sense of belonging. Cultivating a school environment where students see themselves as a part of the community is work that is constant. It is not limited to their time in the classroom, or even in the building – it is persistent work that must take the highest priority. 
According to the Spark and Stitch Institute, fostering a sense of belonging within a child holds immense value to their development and is linked to: 
Better stress management

Stronger relationships

Higher levels of motivation and achievement

Greater feelings of happiness and optimism
According to Dr. Susie Wise, professor, coach, and author of Design for Belonging: How to Build Inclusion and Collaboration in your Communities, a greater sense of belonging can be cultivated through nine design levers within an organization. These are: 
Space

Roles

Events

Rituals

Grouping

Clothing

Communication

Food

Schedules & Rhythms
At WNS, we see these levers at work throughout the school's three campus buildings in various forms. In terms of physical space, classrooms are designed to be safe and comfortable, where each student has a place to be themselves. Classroom spaces contain books, art, and materials that reflect the varied identities of the students in the classroom. Students' names are on the doors, their work is displayed on the walls, and their voices are heard through roles both in their classrooms as well as within a variety of leadership opportunities, including leading the weekly community gatherings, serving on student council, and having starring roles on stage in various performance arts opportunities. 
Events and rituals exist for all members of the WNS community, but students themselves spend time with peers in Family Groups – monthly inter-grade level "meetings" led by 8th grade students designed to build bonds and foster deeper relationships with the idea being that a WNS student remains in the same family group as they matriculate through grades from kindergarten through 8th grade. Other rituals include Family Visits, which provide space for family members to come into the classroom to share about family culture and traditions, Read Alouds, where various members of the community visit classrooms and share a book, and a number of ceremonial markers that all WNS students experience during their time, such as the 8th Grade Pen Dedication Ceremony, which recognizes the oldest students in the school for the leaders that they are and that signifies the journey on which they are preparing to embark. 
Differentiation plays a central role in classroom groupings and is a strategy that empowers each child in their learning journey, helping them grow in confidence by meeting a child's individual academic needs. At WNS, students participate in affinity groups,"brave" spaces where students come together to learn more about both their own and shared identities. Middle school groups are identity-focused, helping emerging adolescents explore their identities and finding support in one another, and elementary school groups center around interests, which introduces the concept of affinity groups to the younger students. 
Clothing may seem a more trivial aspect of cultivating belonging, but as Wise states, it can be a "profound symbol and powerful tool in the work of belonging." At WNS, this manifests as all students wearing clothes that allow them to express themselves in a way that feels comfortable. We also have spirit days and field trips during which students wear school shirts to build community connection through dress.
A style of communication that treats students with respect and keeps them informed of current events in a developmentally-appropriate manner (both within the school community and on a national and global level) sends a message to students that they matter while offering them opportunities to engage through thoughtful conversations. In every grade, from preschool through middle school, students at WNS participate in daily morning meetings which provide a platform for authentic connection, challenging students to learn and grow in the classroom while forming lasting bonds with their peers and faculty. Students are taught the imperative of a growth mindset throughout their WNS journey and beyond and the beauty in making mistakes. Mistakes are necessary for growth along the way. Differences and individuality are celebrated, and this is evident not only in the larger school communication but also in each classroom's "Agreements" – rules created by the students themselves to assure that they are successful in reaching their self-created hopes and dreams. 
Lastly, schedule and rhythm not only provide essential structure to the students' days and support their needs, but according to Wise, "crafting shared rhythms can be a wonderful way to establish community and bring people in." WNS has a weekly Community Gathering, an all-school assembly where parents and caregivers are invited to join the whole Kindergarten-8th Grade community, faculty, and staff, for a moment of togetherness, recognizing important events, celebrating cultures, learning together, and showcasing student work. The youngest students at the Early Childhood Center (ECC) host a weekly Morning Sing where families bond together in a wonderful celebration of song and dance to start off the day. 
Furthermore, the WNS community hosts cultural demonstrations involving food, performances, or educational opportunities often with the expertise of parents/caregivers who generously donate their time to ensure that Westside Neighborhood School students have meaningful opportunities to learn, develop cultural competency, and learn to value the differences in themselves and in others. 
To learn more about the Westside Neighborhood School experience, schedule a campus tour today.