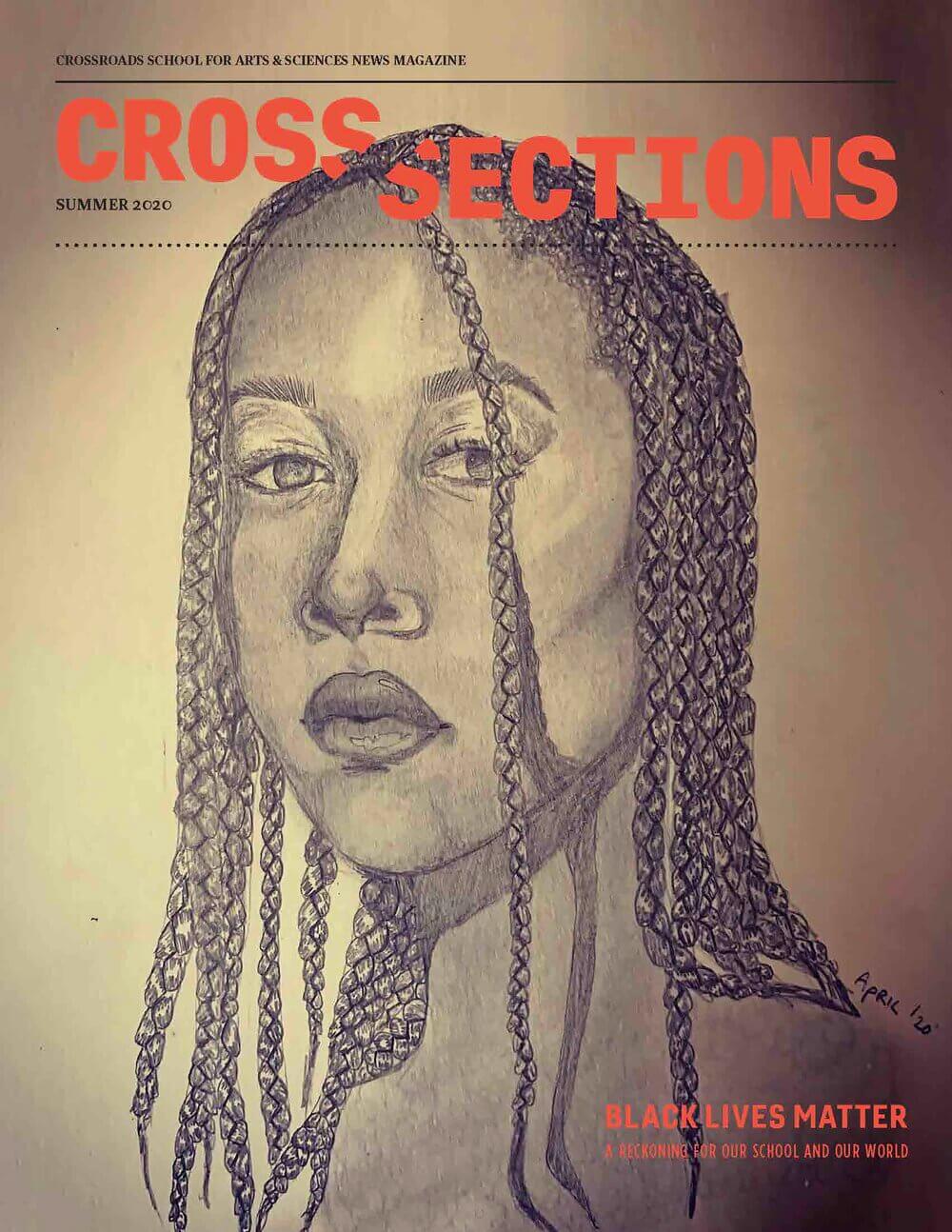 Zoie wins multiple awards for her artwork
Zoie Brogdon's ('19) original artwork has graced the cover of the Cross Sections Summer 2020 magazine, Black Lives Matter issue. Her artwork has recently won the following awards:  
GOLD

 in the InspirED School Marketers Brilliance Awards

! Here is one of the judge's comments: "I love that a student's art is used to illustrate this very powerful and important subject. The cover is striking. The artist's portrait engages the reader eye to eye and dares them to look away from the subject at hand."
SILVER in the

CASE District VII Circle of Excellence Awards

.

D

istrict VII represents Arizona, California, Guam, Hawaii, Nevada, Northern Mariana Islands and Utah; the competition is open to not just independent schools, but also to colleges and universities, which typically sweep most of the awards. In fact, this is the first time in Crossroads history that they've ever placed in this competition.
Here is a story about Zoie's wins (along with two other student artists) in a recent news story.