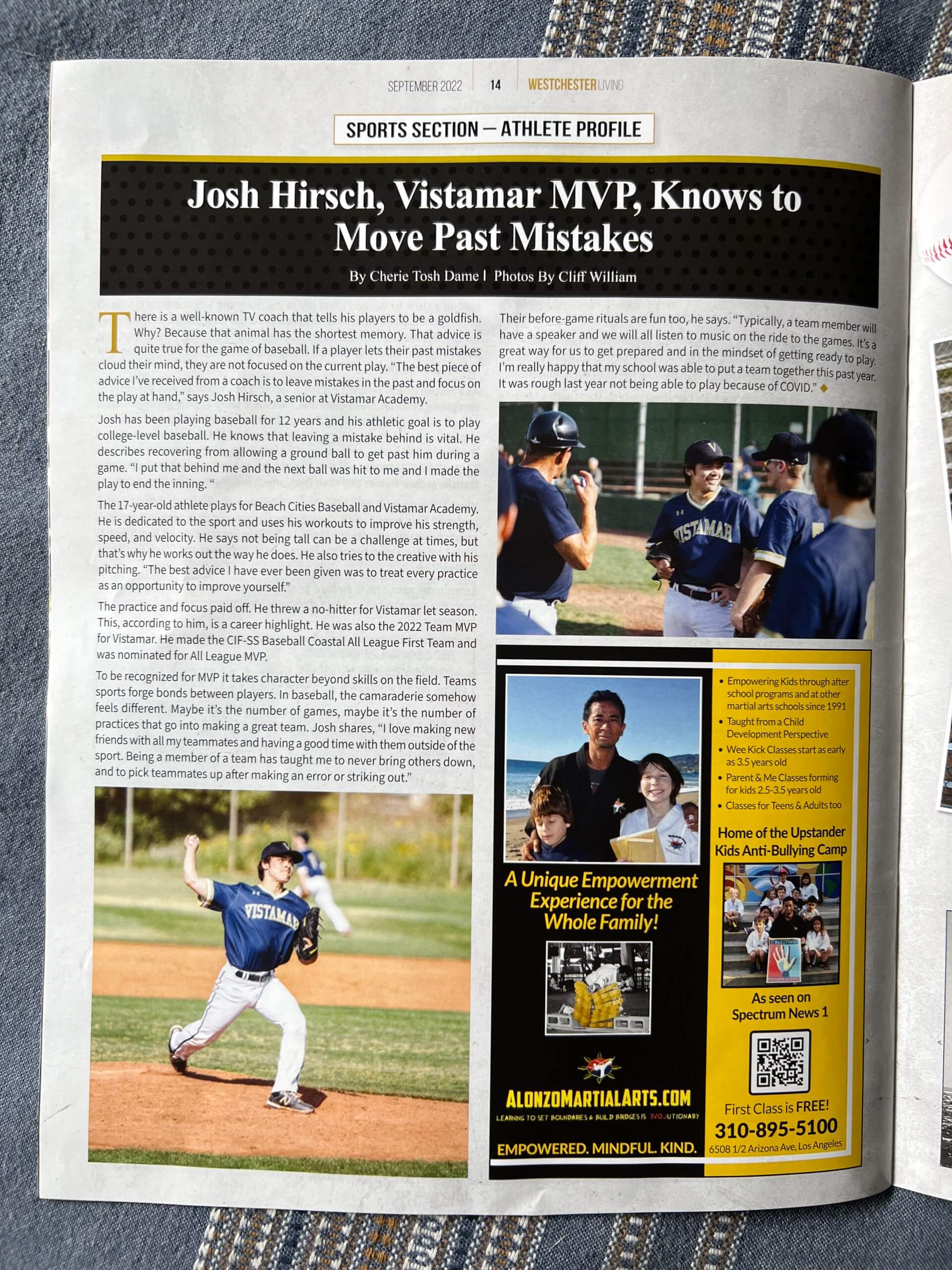 Josh recognized for award-winning baseball season
Josh Hirsch ('19) Josh was recently featured in the Westchester Living magazine for his award winning baseball season in the Spring.
The article, titled, Josh Hirsch, Vistamar MVP, Knows How to Move Past Mistakes, discusses his work ethic and what he enjoys most on the field. Last season, Josh pitched a no-hitter which is no small feat. A no-hitter is a rare accomplishment for a pitcher. There have only been 317 thrown in MLB history since 1876, an average of about two per year.
This goes to show you that practice really makes perfect. Not only did he pitch a no-hitter but he was named the team's MVP, made the CIF-SS Baseball Coastal All-League First Team and was nominated for All-League MVP. He is currently Senior at Vistamar Academy and is patiently awaiting his last season on the school's Varsity baseball team. We can't wait to hear how things play out for Josh this season and beyond!