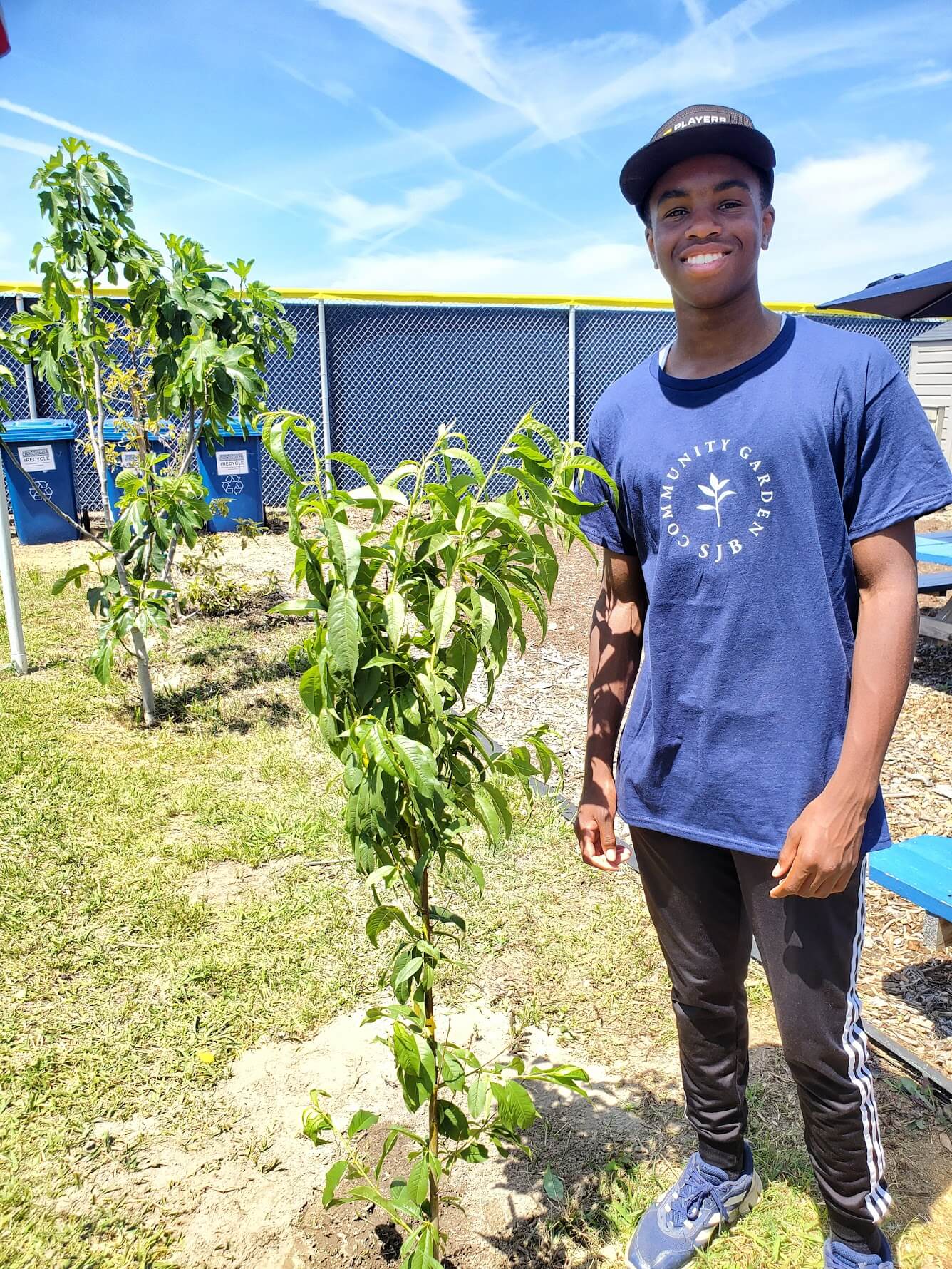 John makes waves at St. John Bosco
John McCovey ('21) is a sophomore at St. John Bosco High School in Bellflower where he is a member of the Entrepreneurship Pathway, an Ivy League inspired course study designed in collaboration with the Wharton School at the University of Pennsylvania. He also serves as a Bosco Student Ambassador, became a founding member of the Black Student Union, and joined the Environmental Club. Learning about recycling at WNS led John to suggest bringing a recycling program to the school. Bosco Recycles was introduced on Earth Day 2023. There are now several new recycle bins around the 35-acre campus. The Club also planted a peach tree.
John was also recently selected to attend the Wall Street 101 summer program on the campus of Bentley University in Waltham, Massachusetts with fellow WNS classmate, Logan Pagani ('21). The competitive one-week experiential opportunity is for rising high school juniors and seniors interested in global finance, investing, stocks, bonds, currencies, and commodities.
John credits Mr. McLaughlin's Investment Club elective as the start of his interest in the world of finance and investing.